Super Moderator
Staff member
Super Moderator
Jan 28, 2020
661
7
133
Language

English
Huawei P20 Pro All Variants (CLT-L09,CLT-L29,CLT-AL00 etc) Imei 00000000 Fix​
Need:- Dc Phoenix + HCU.

Test Points:-
Procedure:-
1. Make Test Point.
2. Install USB Com Drivers.
3. Open DC Phoenix.
4. Go To OEM Info Tab.
5. Click on Use Bootloader Files.
6. Select CPU Kirin970_T1_A8.1_V6
7. Wait to download the file then Click On Update.
8. Phone Will Automatically Go To Fastboot Mode With Unlock Bootloader. Do not Disconnect your Phone.
9. Go To Update Firmware In DC Phoenix.
10. Select NV File By Abu Hassan GSM. Click On Update.
11. Wait Until NV File is Flashed. Again do not disconnect the Phone.
12. Now Open HCU. Select Fastboot/Xloader In Phone Connection Mode.
13. Now Select CPU Kirin 970_T1_A8.1_V6.
14. Insert Imei 1,2 and Click On Sim Unlock.
15. Now Hit on Repair.
16. Wait For Complete Process.
17. Job Done.
Enjoy.
Screenshots:- (Before)​
Screenshots:- (After)​
Process Snaps:-​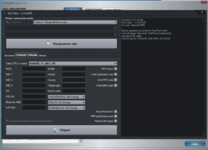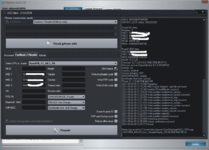 Download Links:-​
NV File:- Link Google Drive
Drivers:- Google Drive
Last edited by a moderator: